About the library
The library offers a full range of library services to the residents of Tuba City and outlying areas. Housed in the historic Krenz-Kerley Trading Post, the library contains books for all ages, videos and DVDs, magazines, newspapers, computers, online databases, and wireless access. Designated a Family Place library, the library provides story times and a children's corner with toys and computer games. A public meeting room is located on the lower level which is accessible by elevator.
Events and Announcements
The Tuba City Public Library will be open for computer reservations Mon-Thurs from 10:00 AM until 2:00 PM starting Monday, May 24th. The Library will continue offering curbside service on Mon-Thurs 10am-2pm (dst). Have your library card number ready when you call. Keep in mind this is a no contact service and no patrons may enter the library building. Book Check Outs Only.
Request: Item hold. Wait for confirmation.
Pick-up: Call & remain in your vehicle: Collect outside in front of library building at designated pickup.
All interaction is a minimum of 6 ft. distance and a mask is required.
Library contact information is (928)-283-5856
tubacitypubliclibrary@yahoo.com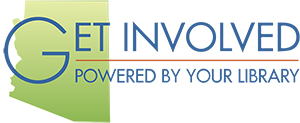 Make a Difference - Volunteer!
In partnership with VolunteerMatch